Do you enjoy watching a 3D film with your family at home during the weekend with a bucket of freshly made popcorn? A comfortable sectional sofa at your home theater could make a cozy 3D movie night for your family, and a Soderhamn sofa cover could give your favorite sofa good protection from messes. Soderhamn sofa covers are made of high-quality fabrics and they are machine washable.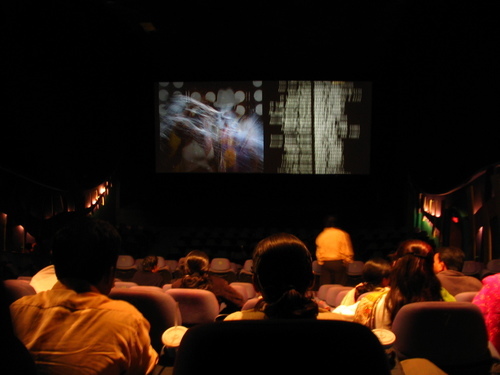 In general, one of the issues with watching a 3D film at your home theater is how to get the best out of your system. This article discusses how to optimize watching 3D films at home by getting the best out of the 3D-enabled TV or projector.
1. Turn up the Brightness
Before you wear the glasses, the picture might look good. However, once you put on your glasses, you will lose some brightness due to the technology in the glasses. Some of the glasses can lower the brightness by up to a half. Get the remote handy to turn up the brightness.
2. Optimize the Picture Settings
Most 3D-enabled TVs and projectors hold a range of picture settings preset for different performances like "gaming" or "cinema". Some of the 3D viewing devices even hold a 3D-specific setting. You should try through all the settings until you get the picture that works the best for your 3D film.
3. Turn off the Ambient Light Setting
If there is plenty of ambient light, it will make the screen brighter, and it is not good with 3D media. Turning off this setting will make it easier to find the right brightness.
4. Adjust the 3D Depth Setting
Check the 3D depth setting if you see blurry or unsynchronised images on the screen and adjust it to fix the problem. However, some of the devices might not let you do so, and it could be more likely one of the major picture issues.
5. Use the Brightness Boost Setting
As to projectors, many of them have the issue with darker media. You should take advantage of their brightness boost setting and do whatever needed to supercharge the image.